"Recover Outlook PST Password - PST Password Recovery Tool"
(I Forgot My Personal Storage File (.PST) Password of Microsoft Outlook What Should I Do?)
PST Password Recovery Tool – Recover your forgotten/lost passwords from Microsoft Outlook PST files. Software is easy to use and easy to understand, it doesn't required any technical skills to recover password from Outlook PST file. You can try the demo version utility to check how it will show you the lost password. Our PST password recovery tool's free trial will show you the first 2 characters of your lost or forgotten password of personal storage file (.pst) of Outlook.

No Outlook Installation Required Recovering Lost PST Password.

Accurately Recovers Password from ANSI and UNICODE .PST Files.

Support All Microsoft Outlook Versions Including Outlook 2016 (Latest One).


DOWNLOAD PURCHASE ONLY @ $29.00
When we Require a PST Password Recovery Software or Utility?
After setting the password to your Outlook PST file, whenever you start or open your Microsoft Outlook, a dialog box prompt on your screen every time as shown below and ask you to put the password you have set to your PST. Once you enter the password, you are allowed to access all the meta data of your PST file. Even no one can access your encryted PST file without knowing its password.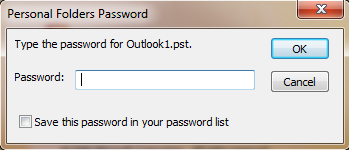 If you know the password you can easily change, remove and save your password but, in case you forgot your password and not able to remember PST password, in that situation you must have a best PST Password Recovery Tool to recover your lost or forgotten password to access your PST file data.
Salient features of PST Passsword Recovery Wizard
Step by Step know - How to Recover PST Password using our PST Password Recovery Tool?
First - Download and Install PST Password Recovery Wizard you will see the below screen of the software on your machine screen after launchine the software.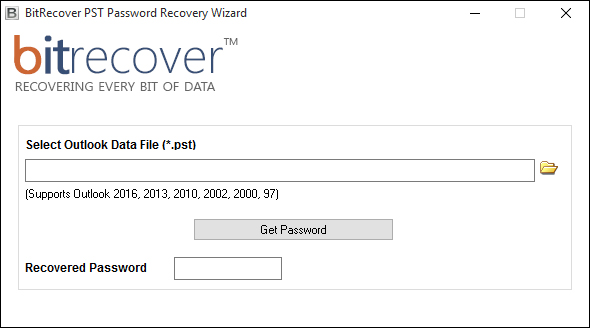 Now click on the folder icon and select Outlook data file (*.pst) where the pst file is saved in your machine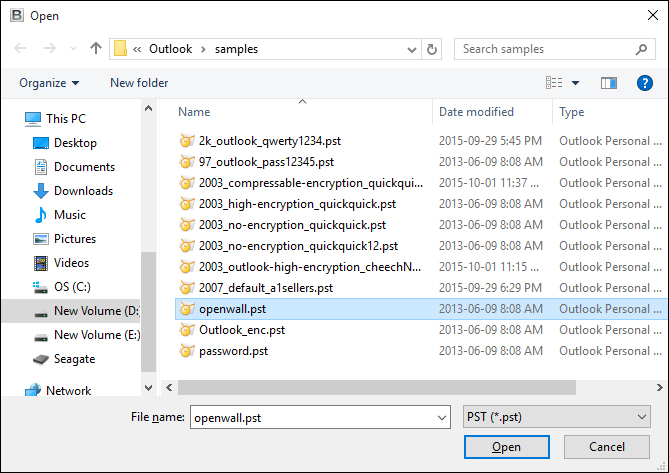 Now click on Open button, and you will see that your Outlook PST file is location is showing in the software which means your Outlook PST encrypted PST is selected and ready to be decrypt using our PST Password Recovery Tool.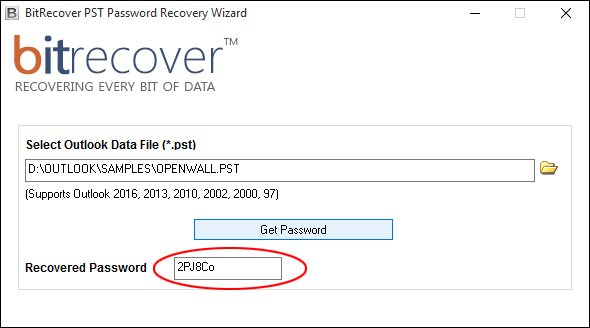 After that click on Get Password button and you will see the forgotten or lost password of your PST file has been reovered by the tool.
Unregisterd version has some limitations it will only show you first 2 character of recovered password of PST. To recover complete password of your encrypted pst password you need to buy our PST Password Recovery Software registered version it will recover your pst password and will make your pst file accessible for you. Software is not that pricey you can grab it only at Dollar 29.00 only.